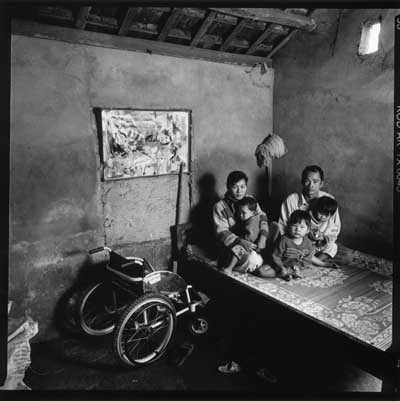 Tran Dinh Ca (boy, centre) is 6 years old. His mother: "Ca can't understand, speak, hear
nor walk or stand. He can't eat by himself. He just lies in bed all the time. Ca has no feeling
of pain, or cold and heat. He just shales his head and grinds his teeth all the time. He doesn't
react to noise, and his hands and legs are always in slight convulsions." Photo Jan Banning.