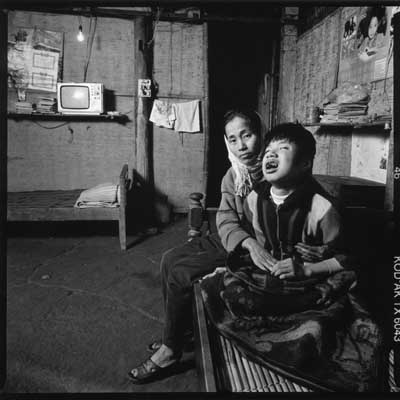 Dao Duy Thanh is 12 years old. His Mother, Le Thi Sinh (39): "Thanh can't speak and walk,
only sit and lie down. He can't eat by himself, can't understand people and has difficulty
in breathing. He can hear and see a little." His father was in the North Vietnamese
army for 5 years. He died of blood cancer in 1998. Photo by Jan Banning.