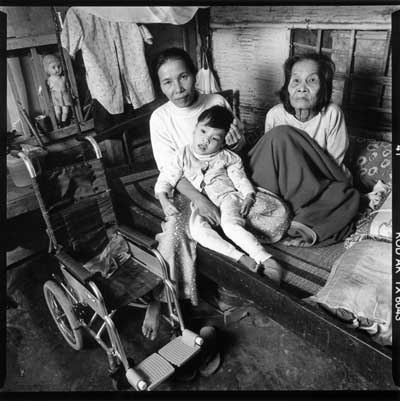 Tran Thi Thao (7), here with her grandmother Hoang Thi Dieu (84) and her (single) mother
Tran Thi Cuc (42, farmer). Mother: "Thao only lies in bed. She can see and hear
but not hold anything in her hand. She can speak a little, but with great
difficulty." They live in Cam Lo town. Photo Jan Banning.