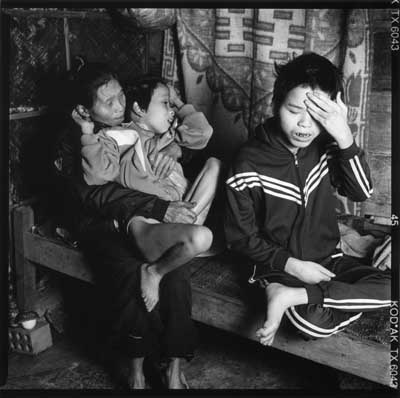 Nguyen Van Lanh (17, right) and his brother Nguyen Van Truong (11) are from Cam Nghia
commune in Cam Lo. Mother Le Thi Mit earlier had 2 spontaneous abortions. One
other child died, having suffered the same problems as these two.
The parents are both farmers. Photo by Jan Banning.