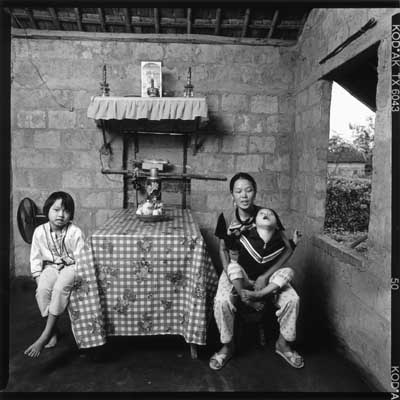 Nguyen Thi Quynh Phuong (5), with her sister Nguyen Thi Duong (6) and mother
Hoang Thi Suong (27). Mother: "When the wheather changes, Phuong has epilepsy,
especially in summer. She has no sense of taste, can't understand or speak.
The parents are farmers and live in Cam Lo town. Photo Jan Banning.