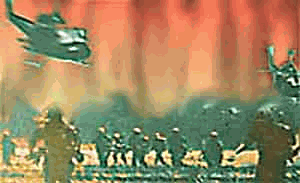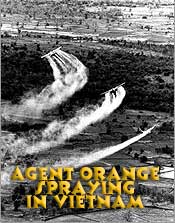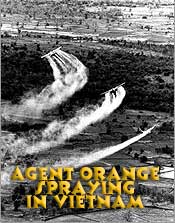 This Page Is Dedicated To All Veterans & Families That Have Been Poisoned by

Agent Orange was one of the weed-killing chemicals used by the U.S. in Vietnam. The chemical compounds considered as herbicide agents in Vietnam include 2,4-D; 2,4,5-T and its contaminant TCDD (or Dioxin); cacodylic acid and picloram. Airplanes, helicopters, trucks and backpack sprayers applied herbicides. Herbicides containing Dioxin were used by the U.S. military to defoliate base camps and other facilities in the U.S. and in other countries as far back as the 1950s.

NEW INFO: Re-examining military records, researchers at the Columbia University School of Public Health determined that about 21 million gallons of the herbicides were sprayed from 1961 to 1971 - 1.84 million gallons, or 10 percent, more than previously believed. SEE MORE : CLICK HERE


AGENT ORANGE, A KILLER THEN AND A KILLER NOW!


The following diseases are those officially recognized by VA as related to herbicide exposure. To win benefits, VA law and regulations also require that some of these conditions appear (or ?manifest itself?) within a deadline that began to run the day you left Vietnam. If there is a deadline, it is listed in brackets after the name of the disease. If your condition is not listed below, ask your doctor whether what you have is similar to any of these. There may be room to argue that your condition is the same as one of these.
WARNING: This list may change
-

Spina Bifida in children of Vietnam Veterans
-

Non-Hodgkin?s Lymphoma

, including any diagnosis of a lymphoma [except Hodgkin?s lymphoma], mycosis fungoides, and old terms such as lymphosarcoma,

reticulum cell sarcoma and Sternberg?s sarcoma
-

Respiratory cancers [30 years], including cancer of the
lung
bronchus
larynx
trachea
-

Multiple myeloma Hodgkin?s disease Soft Tissue Sarcomas, including:
-

Adult fibrosarcoma
-

Dermatofibrosarcoma protuberans
-

Malignant fibrous histiocytoma
-

Liposarcoma
-

Leiomyosarcoma
-

Epithelioid leiomyosarcoma (malignant leiomyoblastoma)
-

Rhabdomyosarcoma
-

Ectomesenchymoma
-

Angiosarcoma (hemangiosarcoma and lymphangiosarcoma)
-

Proliferating (systemic) angioendo- theliomatosis
-

Malignant glomus tumor
-

Malignant hemangiopericytoma
-

Synovial sarcoma (malignant synovioma)
-

Malignant giant cell tumor of tendon sheath
-

Malignant schwannoma, including malignant schwannoma with rhabdomyoblastic differentiation (malignant Triton tumor), glandular and epithelioid malignant schwannomas Malignant mesenchymoma
-

Malignant granular cell tumor
-

Alveolar soft part sarcoma
-

Epithelioid sarcoma
-

Clear cell sarcoma of tendons and aponeuroses
-

Extraskeletal Ewing?s sarcoma
-

Congenital and infantile fibrosarcoma
-

Malignant ganglioneuroma
-

Under the VA rule, soft tissue sarcoma does not include osteosarcoma, chondrosarcoma, Kaposi?s sarcoma, or mesothelioma.
MORE THAN JUST AGENT ORANGE SPRAYED IN
VIE
TN
AM
RA
IN
BOW
HERBICIDES


The various chemicals were labeled by color-coded stripes on the barrels, an arsenal of herbicides known by the colors of the rainbow, including Agent Blue (which contained arsenic), Agent White, Agent Purple, and the lethal combination of 2,4-D and 2,4,5-T, Agent Orange.
On January 13, 1962, three U.S. Air Force C-123s left Tan Son Nhut airfield to begin Operation Hades (later called Operation Ranch Hand), the defoliation of portions of South Vietnam's heavily forested countryside in which Viet Cong guerrillas could easily hide. By September 1962, the spraying program had intensified, despite an early lack of success, as U.S. officials targeted the Ca Mau Peninsula, a scene of heavy communist activity. Ranch Hand aircraft sprayed more than 9,000 acres of mangrove forests there, defoliating approximately 95 percent of the targeted area. That mission was deemed a success and full approval was given for continuation of Operation Ranch Hand as the U.S. stepped up its involvement in Vietnam.
RAINBOW
HER
BICI
DES
AND
THEIR COMPONENTS:


- Agent Orange: 2,4-D and 2,4,5-T; used between January 1965 and April 1970.
- Agent Orange II (Super Orange): 2,4-D and 2,4,5-T; used in 1968 and 1969.
- Agent Purple: 2,4-D and 2,4,5-T; used between January 1962 and 1964.
- Agent Pink: 2,4,5-T; used between 1962 and 1964.
- Agent Green: 2,4,5-T; used between 1962 and 1964.
- Agent White: Picloram and 2,4-D. MORE info on Agent White
- Agent Blue: contained cacodylic acid (arsenic).
- Dinoxol: 2,4-D and 2,4,5-T; used between 1962 and 1964.
- Trinoxol: 2,4,5-T; used between 1962 and 1964.
- Diquat: Used between 1962 and 1964.
- Bromacil: Used between 1962 and 1964.
- Tandex: Used between 1962 and 1964.
- Monuron: Used between 1962 and 1964.
- Diuron: Used between 1962 and 1964.
- Dalapon: Used between 1962 and 1964.

MORE info on AO Chemicals

Dates are insignificant because the Dioxin is still being found in heavy concentration's to this day in Vietnam (1999)!
SOME THINGS YOU SHOULD DO:


Educate yourself about issues facing Vietnam veterans and the nation; read some of the many good books that have been published recently.

Join

VVA/Vietnam Veterans of America

to keep current on developments; if you are not a Vietnam era veteran, membership is open as an ?associate? member.



MORE Agent Orange Info!

at this Site.

File a claim for VA disability compensation if you are disabled; encourage others to do so. NEVER GIVE UP!

Volunteer your time and talents to the nearest Vet Center or veterans organization.

Work with groups of veterans to set up a meeting with the Director of the nearest VA Regional Office to review how it handles claims from Vietnam veterans.

Write your

U.S. Representative

(c/o House of Representatives, Washington, DC 20515) and

U.S. Senator

(c/o U.S. Senate, Washington, DC 20510) or visit their local offices to urge them to support increased compensation now for Vietnam veterans.

Investigate what services are available from your state for veterans and how well those services are delivered.

Encourage civic organizations, unions, and business associations to which you belong to take a stand on veterans? issues.


LAWYERS

There are limits on when you can pay a lawyer to help you with a VA claim. Generally, you can hire a lawyer only after the BVA has decided your claim. Then you have only one year to hire a lawyer. Many lawyers work on a contingency basis that means you do not have to pay them a fee up front and if you do not win benefits, you will not have to pay a fee.
There are no limits on when someone else (a so-called third party) can use his or her own money to hire and pay a lawyer to represent you. This third party cannot be a family member who may benefit from your claim. If you use a third party to hire a lawyer, the lawyer can represent you at the beginning of a claim. Also, there are no limits on hiring a lawyer when the VA is coming after you because of a home loan guarantee debt. Some private lawyers and some legal aid or legal services offices provide representation free of charge at all stages of a VA claim.
There is an organization of attorneys and non-attorneys who regularly practice before the Court of Veterans Appeals. Its members are available to represent you at the Court or, through a third party contract, before a VARO or the BVA. For a list of these members, contact:

Nat?l Organization of Veterans? Advocates
PO Box 42334
Washington DC 20015
(800) 810-VETS

If no private practitioners are willing to represent you at the Court of Veterans Appeals, it might be possible to obtain pro bono representation through the Veterans Pro Bono Consortion. The Court will send you information about this opportunity. It is available only to a limited number of persons who meet income guidelines.
VIETNAM VETERANS in need of help Contact VA's Gulf War/Agent Orange Helpline, a toll-free number
and/or see the web page for more information.
# 1-800-749-8387
http://www.va.gov/agentorange
VIETNAM VETERANS (& KOREA VETERANS who served in 1968-1969), and other veterans who may have been exposed to AGENT ORANGE or other herbicides elsewhere during testing, transporting or spraying of herbicides for military purposes and who are concerned about possible long-term health effects of AO exposure?contact the nearest VA medical center and request an AGENT ORANGE REGISTRY HEALTH EXAMINATION.
There are more than 300,000 Vietnam Veterans that have already participated in this program.
VIETNAM VETERANS with illnesses that they believe were incurred or aggravated by exposure to AO or other aspects of military service should contact a VA veterans service representative at the nearest VA regional office or health care facility and apply for disability compensation
The counselors have information about the wide range of benefit programs administered by the VA *(NOTE)
The national toll-free number is
1-800-827-1000
* NOTE: It is HIGHLY RECOMMENDED that you get a service representative before filing any disability claim with the VA to insure/achieve proper filing and highest level disability claim DUE each veteran.
The American Legion:
1-800-433-3318
Disabled American Veterans:
1-877-426-2838
Paralyzed Veterans of America:
1-800-424-8200
Veterans of Foreign Wars:
1-800-VFW-1899
See your local phone book for more listings.
Prostate Cancer Awareness

http://www.prostatecancerfoundation.org/

VIETNAM VETERANS with Children who have SPINA BIFIDA?contact the VA national toll- free hotline at 1-888-820-1756, or the nearest VA regional office by calling toll-free: 1-800-827-1000. Additional information on Spina Bifida is available from the Spina Bifida Association of America.
Spina Bifida Association of America at
2590 MacArthur Blvd., Suite 250, Washington, DC 20007-4226
toll-free # 1-800-621-3141
e-mail address: spinabifda@aol.com and the web site at: http://www.sbaa.org
Gulf War Veterans Health Problems.
http://www.va.gov/gulfwar/
General information regarding the health consequences of exposure to enviromental agents (AFGHANISTAN VETERANS, GULF WAR, AGENT ORANGE, IONIZING RADIATION, SHAD and more...)
http://www.va.gov/environagents/
Issues that relate to veterans exposed to ionizing radiation during military service in the occupation of Japan at the conclusion of WWII or during the nuclear weapons tests program.
http://www.va.gov/irad/
MANY pages, on other sites, require for you to have Adobe Acrobat software.
I am providing a link for a free copy & Info of such software.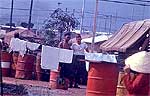 US Soldiers cutting the tops off AGENT ORANGE barrel's
to use them for latrine duty, fill with dirt and use for protection
against enemy fire, BAR-B-Q pits and various tasks.

WANT to see more photos of AGENT ORANGE??
CLICK HERE







MORE Helpful Web Links




Content on this web site is * Copyright * 1999-2006 ~ Cyber Sarge's (B W Milne) ~ All Rights Reserved.
If there is any material published on our pages that any person/s consider
is in breach of their copyright and should not be published on any of our pages,
please contact us at the address below and the material will be removed at once.
Please ask permission before reusing any images or text on these pages.
Webmaster