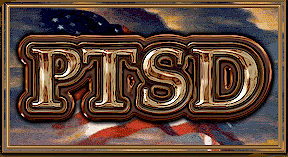 Treatment and Coping
There are many ways to take care of yourself following the traumatic experiences of war. Here you will find information on help for veterans. See the PTSD Information Center for more information about how to cope and treatment options.
Fact Sheets on Treatment and Coping for Veterans:
Common Reactions to Trauma
People experience a range of reactions following trauma (see PTSD Information Center for more complete information on these reactions). Here you will find information on what the common reactions are to war zone experiences.
Fact Sheets on Common Reactions to Trauma for Veterans:
Related Problems
PTSD is just one of the effects of trauma. This section provides information on other related problems that can occur following war and combat, such as traumatic grief, or criminal behavior. More information on related problems can be found in the PTSD Information Center.
Fact Sheets on Related Problems for Veterans:
Videos for Veterans and their Families
The National Center for PTSD has a number of videos available to help Veterans and their Families understand trauma and PTSD.
Please note: Videos may be viewed online or downloaded but cannot be purchased or distributed.