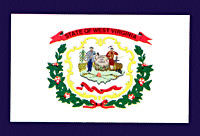 ALTIZER, ALBERT HAROLD
Name: Albert Harold Altizer
Rank/Branch: E3/US Army
Unit: Company D, 2nd Battalion, 8th Cavalry, 1st Cavalry Division
Date of Birth: 11 April 1949 (Canebreak WV)
Home City of Record: Squire WV
Date of Loss: 08 October 1969
Country of Loss: South Vietnam
Loss Coordinates: 111526N 1064536E (XT921449)
Status (in 1973): Killed/Body Not Recovered
Category: 3
Aircraft/Vehicle/Ground: Boat
Other Personnel in Incident:
(none missing)
REMARKS:
SYNOPSIS:
PFC Albert H. Altizer was taking part in a river crossing operation in Phuoc Binh Province South Vietnam when the boat on which he was a passenger capsized. Altizer was wearing full combat equipment, and a search in the river and along its banks were unsuccessful in locating him, although some equipment was found downstream.
Later intelligence reports indicate that an American was killed and buried in the vicinity of Binh Duong, and this report was possibly correlated to Altizer, but no further information or proof was obtained. Altizer was listed Killed, Body not Recovered.
PFC Albert Altizer is among nearly 2500 Americans who remain unaccounted for from the Vietnam war. The cases of some, like Altizer's, seem clear - that they perished and will never be found. For others, however, answers are not so easily found. Many were alive the last time they were seen. Some were known to have been captured. Some remained in radio contact for hours or even days until their voice disappeared from radio. Others were photographed in captivity.
Tragically, nearly 10,000 reports have been received relating to missing Americans in Southeast Asia, convincing many authorities that hundreds of these men and women are still alive, waiting for the country they proudly served to secure their freedom.
In our haste to leave an unpopular war, it now appears we abandoned some of our best men. In our haste to heal the wounds of this same war, will we sign their death warrants? Or will we do what we can to bring them home?