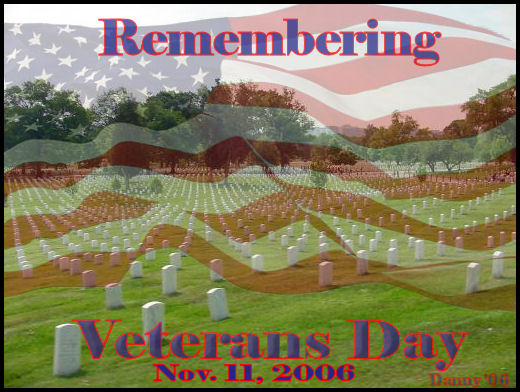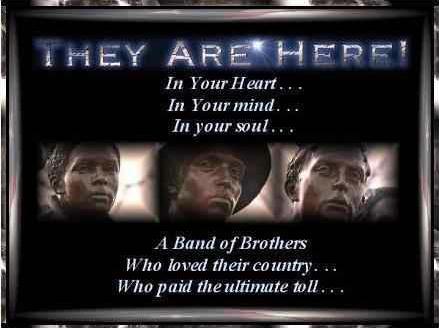 T h e y A r e H e r e !
In your heart . . .
In your mind . . .
In your soul . . .


A band of brothers
Who loved their country . . .
Who paid the ultimate toll . . .


Always remember to never forget
our patriots who gave their all
for comrades around them falling
whose names now grace The Wall
chiseled on our minds and hearts
as we turn and stroll away
their burnished eyes in our backs
so real, so close, still touching us today
frozen, pleading to our weeping souls
that search for answers still
their untold stories yet unfolding
some forever buried on a foreign hill
that lingers in their eyes of bronze
in metaphoric silent stares
that pierce our hearts . . . as they should
lest, caught off guard. . . no one cares.
"They Are Here!"
© Nancy L. Meek, April, 2005